INDUCTION HEATERS & INDUCTION HEATING SYSTEMS
Custom induction heating systems and portable induction heaters for industrial and medical applications
Your application is unique, so you need a unique induction heating solution. We first analyze your application to determine the parameters and requirements for your induction heater. Then we develop your solution by answering questions such as the following:
What is the metal to be heated?
What is the appropriate frequency?
What power level is required.
What coil size and shape does the project demaind?
The result is a dependable custom induction heating system solution that consistently meets your application requirements.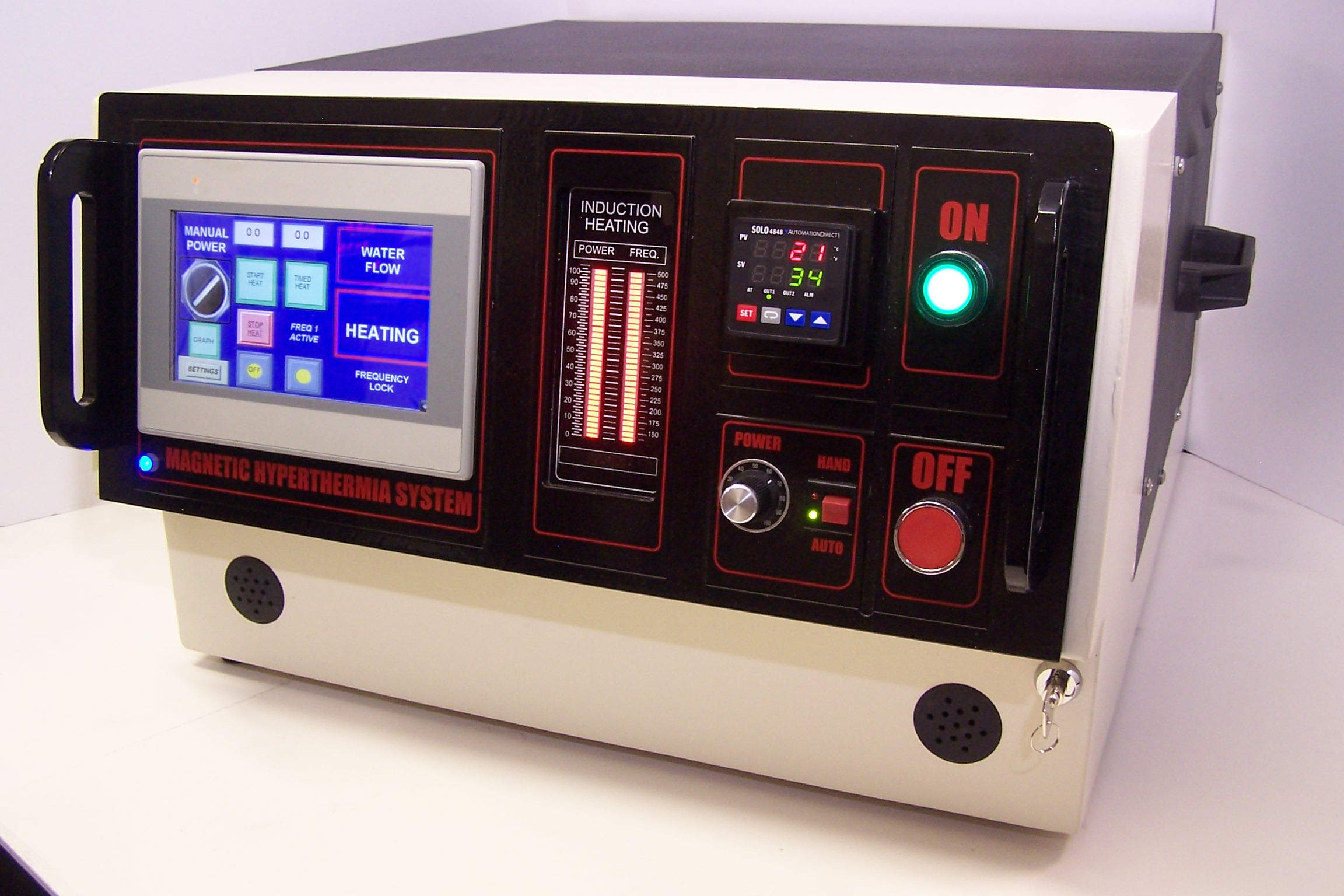 DESCRIPTION: The state of the art system from MSI AUTOMATION is suitable for many laboratory, research and industrial applications. The power supply shown above is available for power output levels of 5-15 kW. The internal circuitry is provided for medium and high frequency heating. The choice of the power level and frequency depends upon the type of induction heating that is required. (see below)
OPERATOR CONTROL: The power unit has industry standard safety features as on/off switches, key lock, 3-phase disconnect switch and 3 phase circuit breaker. The front panel features a 7" color touch screen, power regulation (0-100%) knob and digital temperature controller. The touch screen displays control buttons, a digital cycle timer and a list of alarms and the operating status.
KEY FEATURES:
COLOR TOUCH SCREEN OPERATOR PANEL
5-15 kW POWER RANGE
MEDIUM / HIGH FREQUENCY SYSTEM (25-50 kHz) / (150-400 kHz)
ETHERNET CONNECTION TO ANY LAPTOP COMPUTER
SPECIAL SYSTEM FOR NANO PARTICLE HEATING
BUILT-IN DIGITAL TIMER
DIGITAL TEMPERATURE CONTROLLER
OPTIONAL FIBER OPTIC SENSOR SYSTEM
PROGRAMMABLE CONTROLLER FOR AUTOMATION APPLICATIONS
HEAT STATION OPTIONS
A variety of heat stations are available that work in conjunction with the power supply shown on the first page: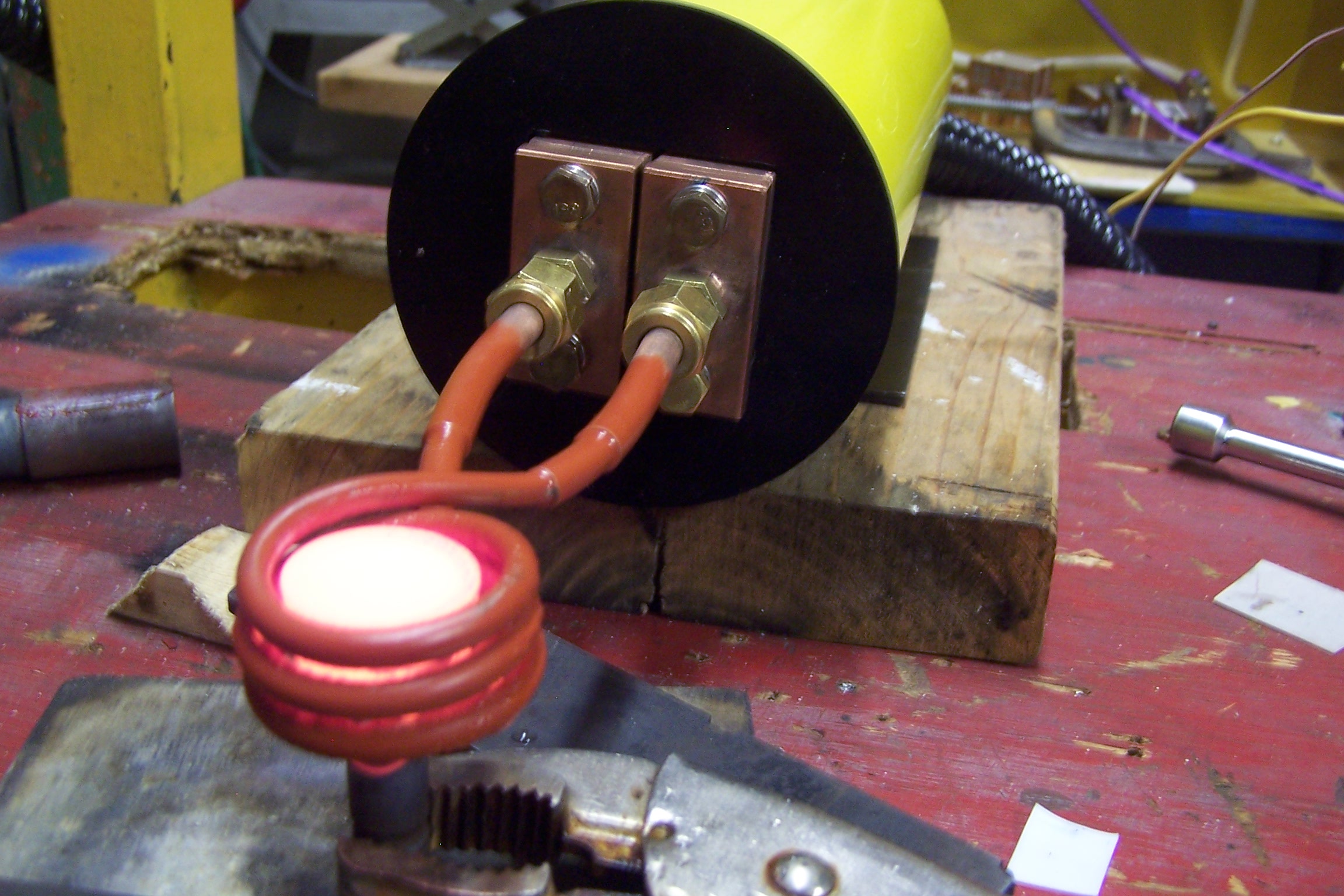 CARBIDE CUTTING TOOL BRAZING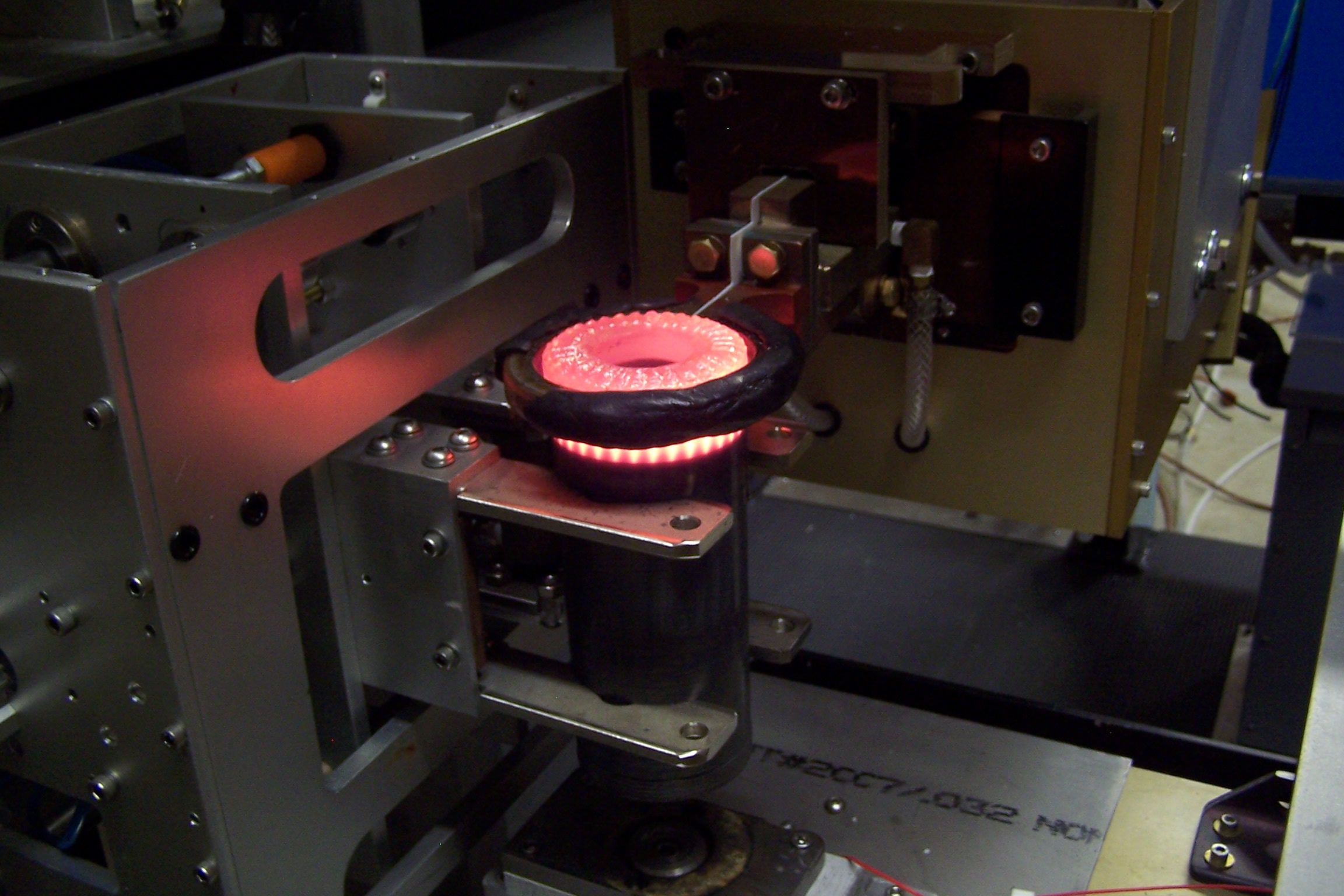 INDUCTION BRAZING OF PUMP MOTOR



DUAL BRAZING STATION
(ALTERNATES BEWEEN HEATING LEFT AND RIGHT POSITIONS.)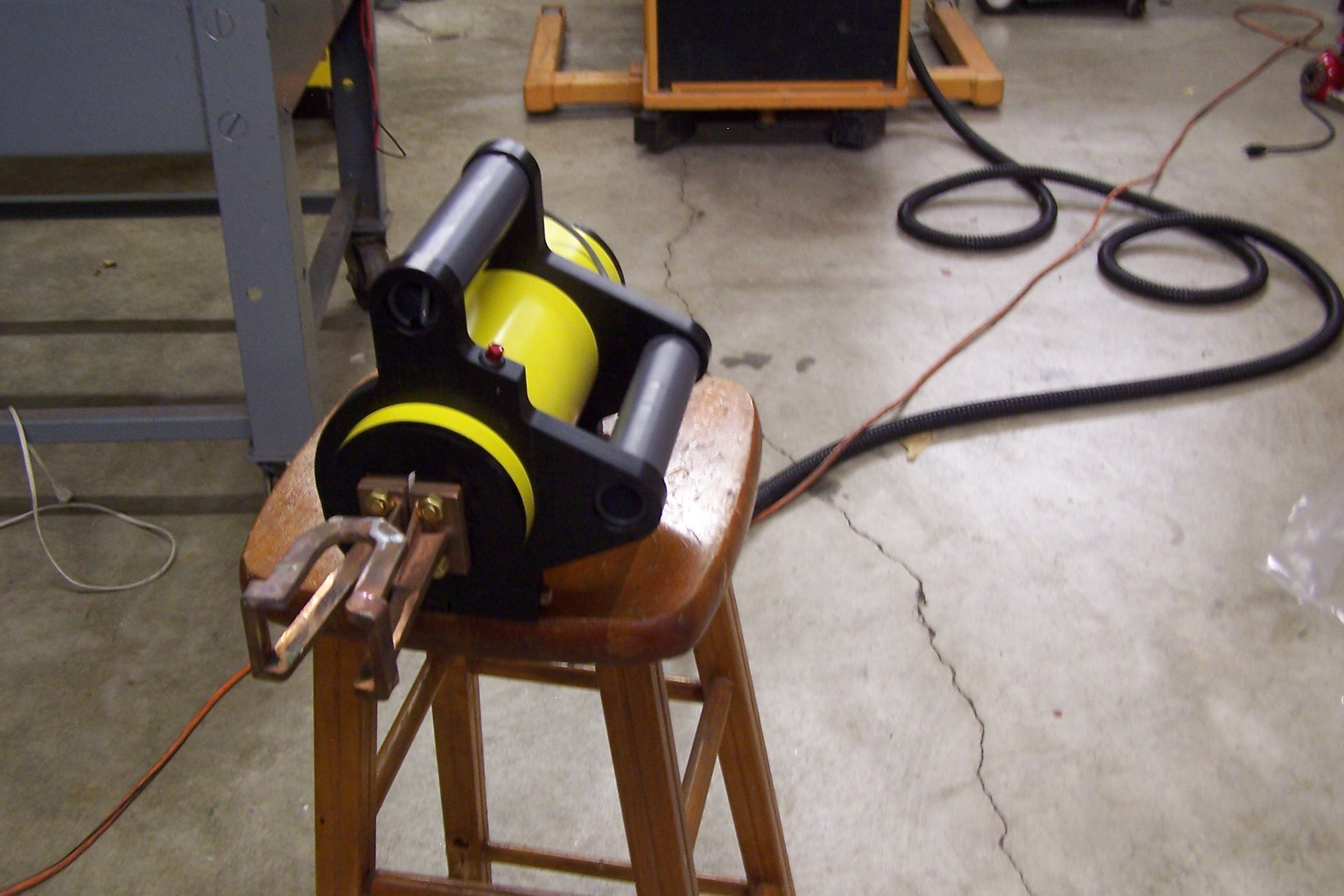 PORTABLE HEATING UNIT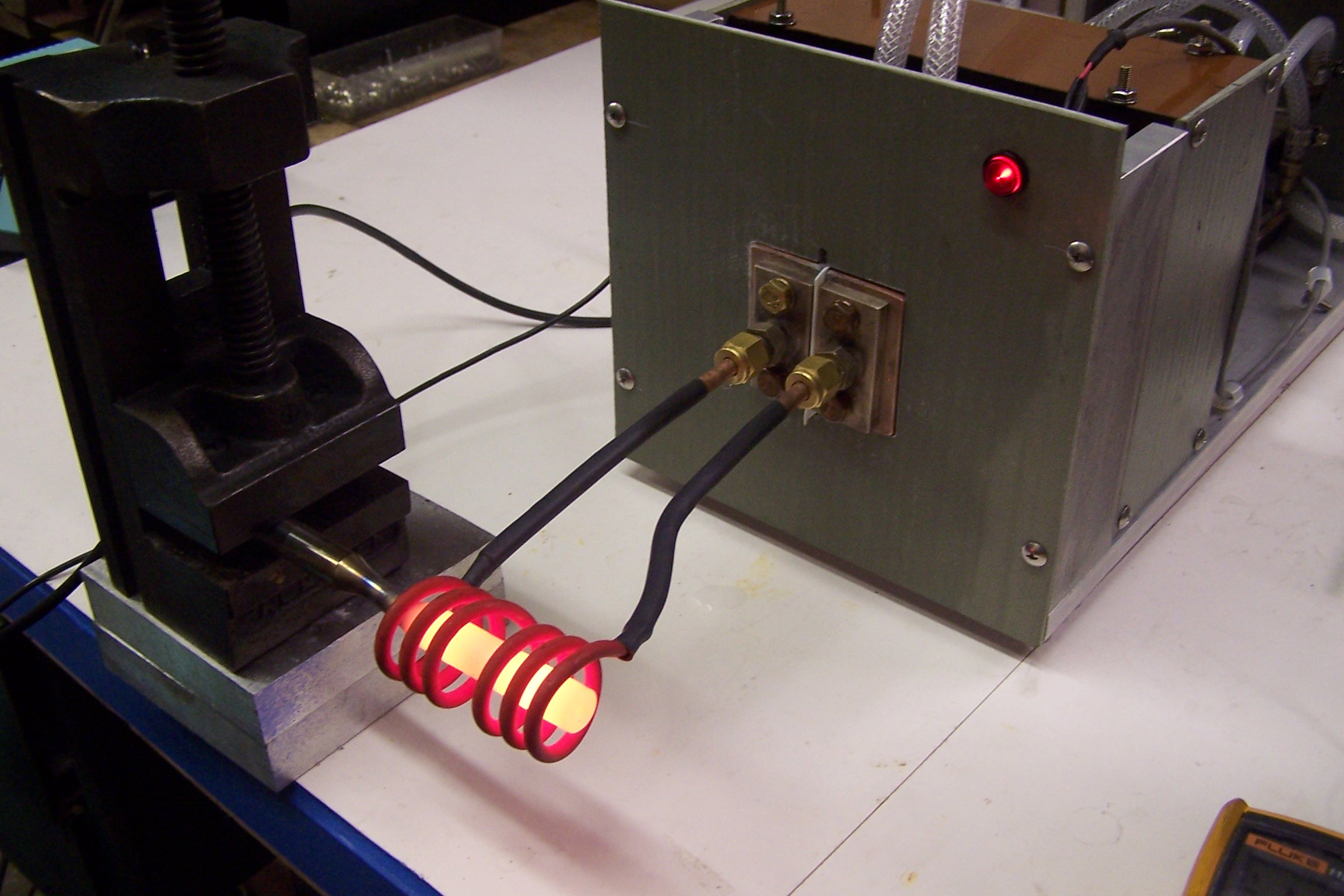 HEATING TUNGSTEN ROD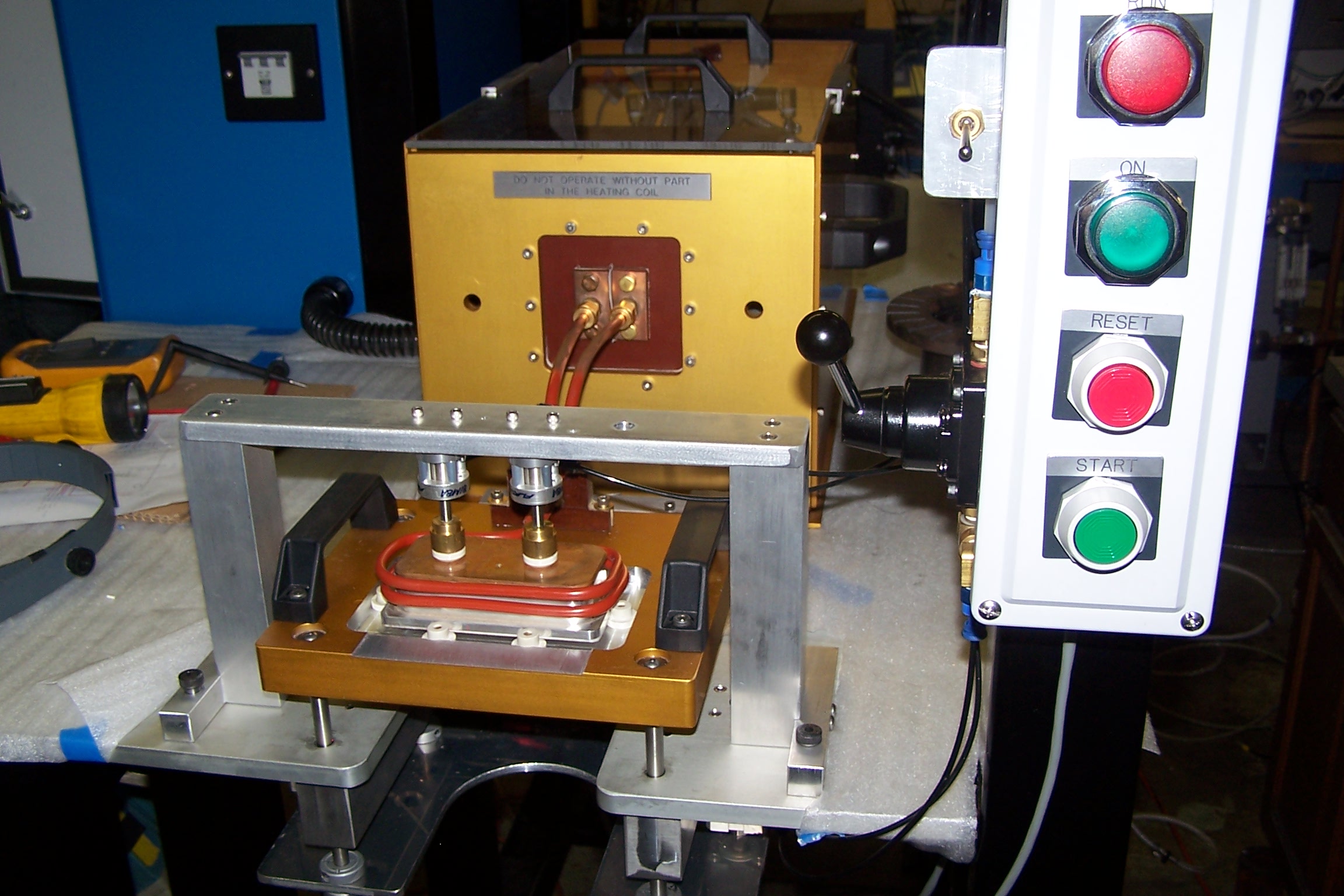 PRESSURE CLAMP BRAZING FOR MEDICAL DEVICE
MSI Automation | Designed and Manufactured in the USA