INDUCTION BOLT HEATING
MACHINE USED FOR INDUCTION BOLT AND NUT HEATING AND BRAZING OF ELECTRICAL CONDUCTORS
This Mobile Induction Heating System is a self-contained Induction Heating System with its own Water Cooling Unit, Capacitor Bank and Frequency Converter. Heating Coils (Inductors) are sized for the Bolt Hole Diameter and Bolt Length. Heating Inductors can be changed easily. No external water hoses. Heating Head includes 5 -10 meter cable.
Water Cooling Unit: Features a 25 liter SS water tank, Four air-to-water heat exchangers with a maximum of 18,000 BTU capacity, 3/4 h.p. water pump, and water distribution system out to the heating coil or inductor.
Controls: The front of the unit, as shown, features the controls to include; 7 status lamps indicating operating conditions and alarms, power control knob (0-100%), On/Off switches, Lamp Test and Power Switch, Digital Timer Switch, Master Key Switch and electrical power Disconnect Switch.
Mobility: Roll-Around mobility is achieved by two 6" rear mounted directional wheels with wheel locks and four smaller 5" rubber wheels in the front. The top of the unit is recessed for storing tools and heating probes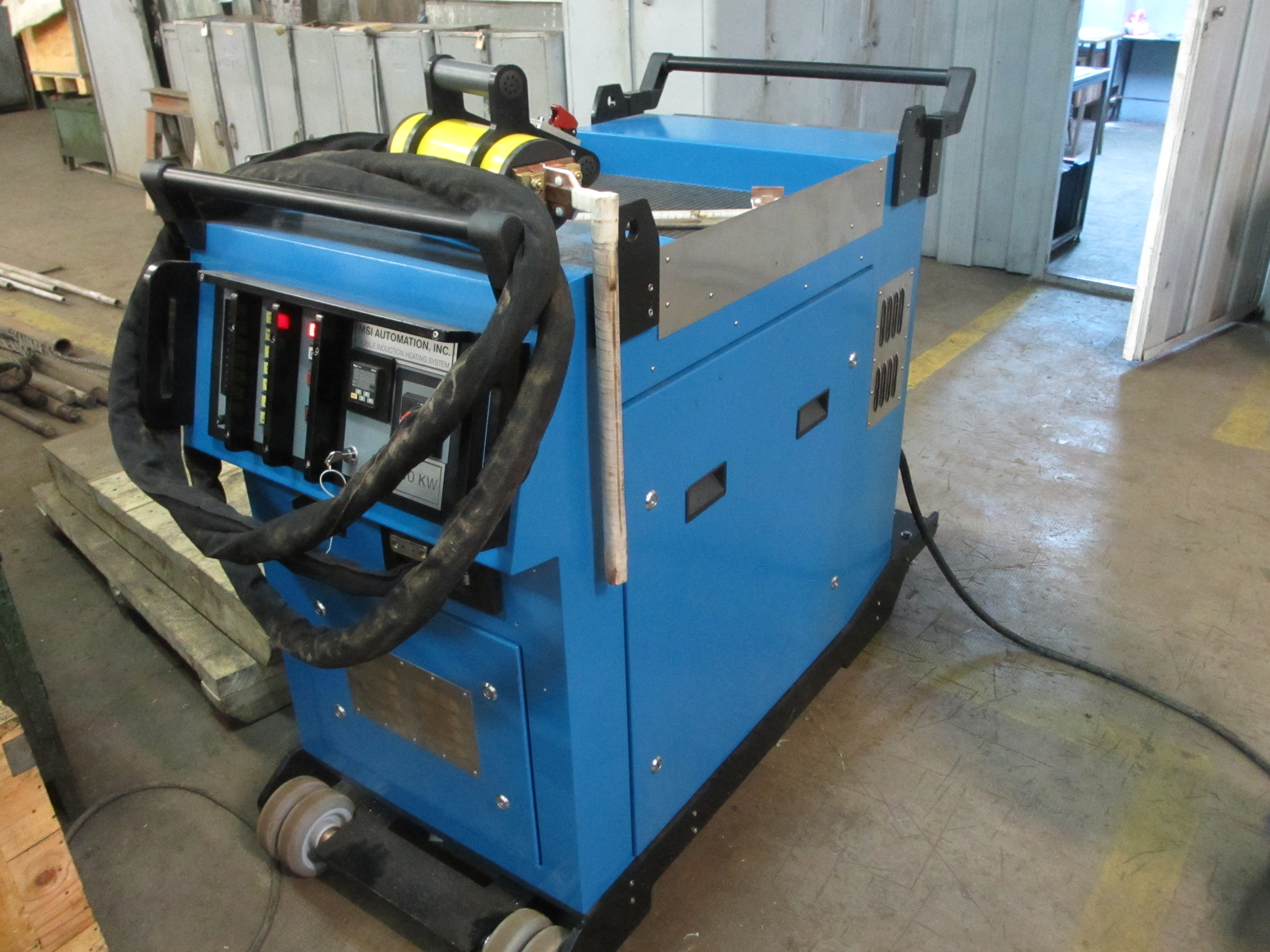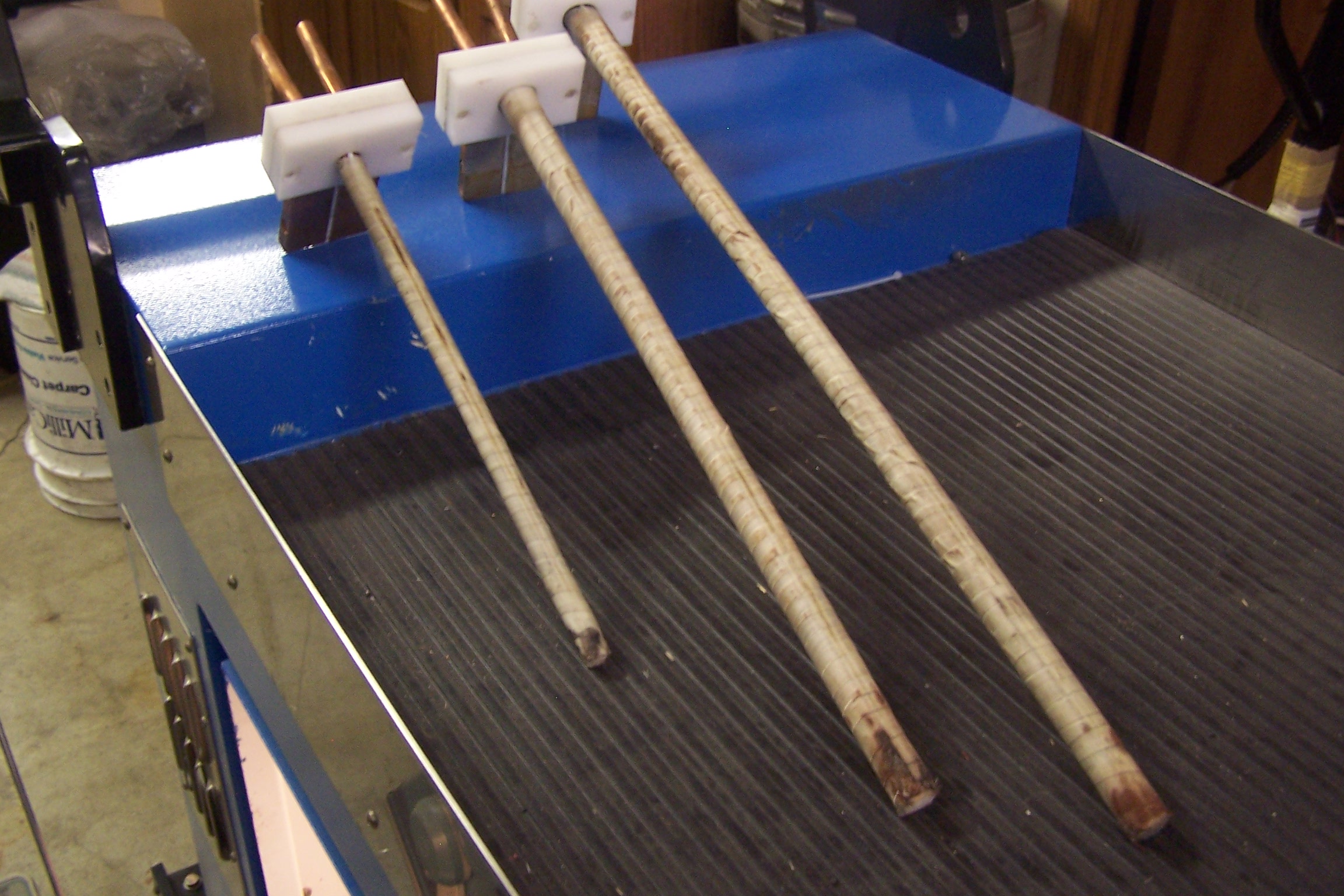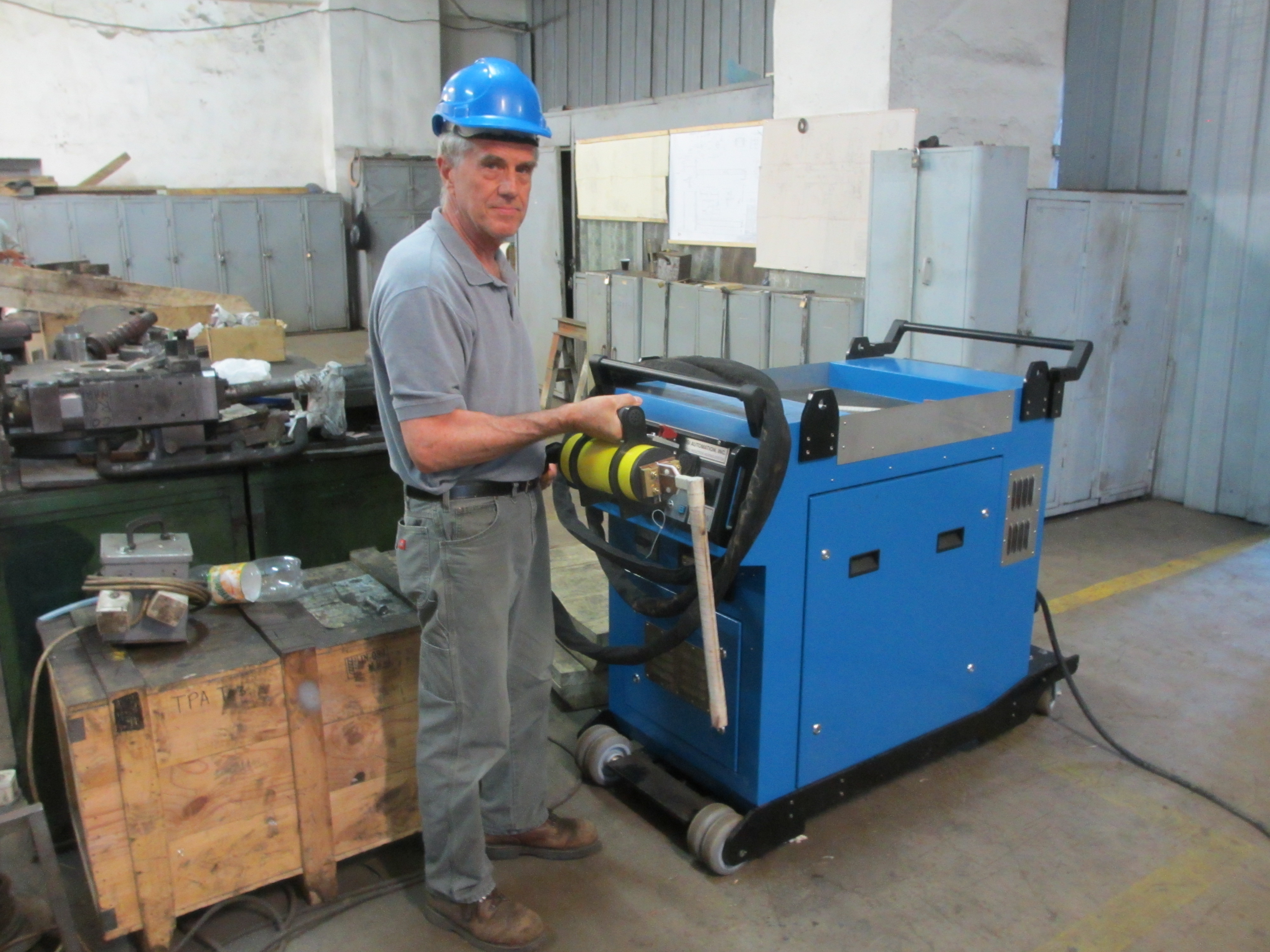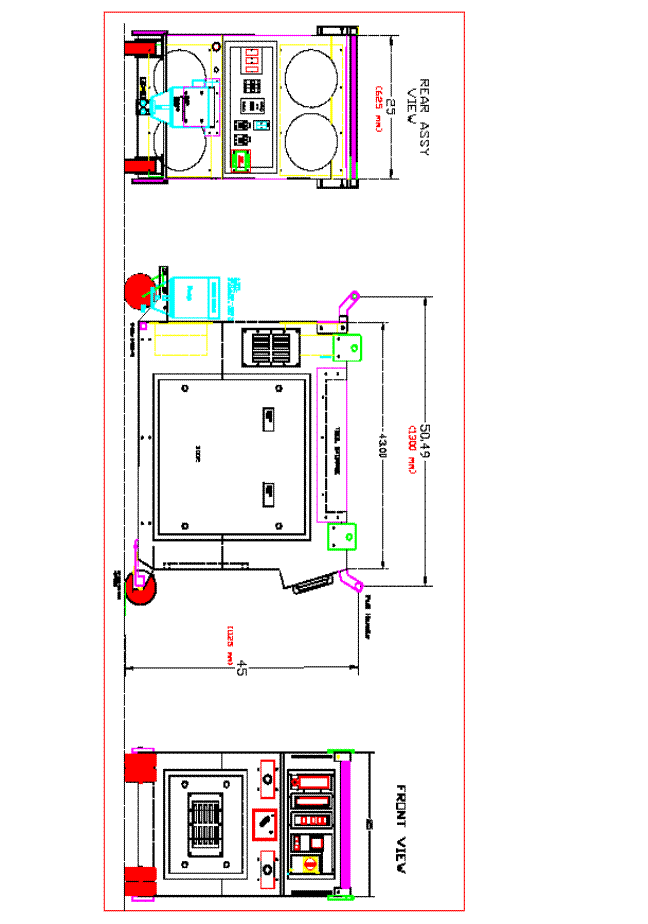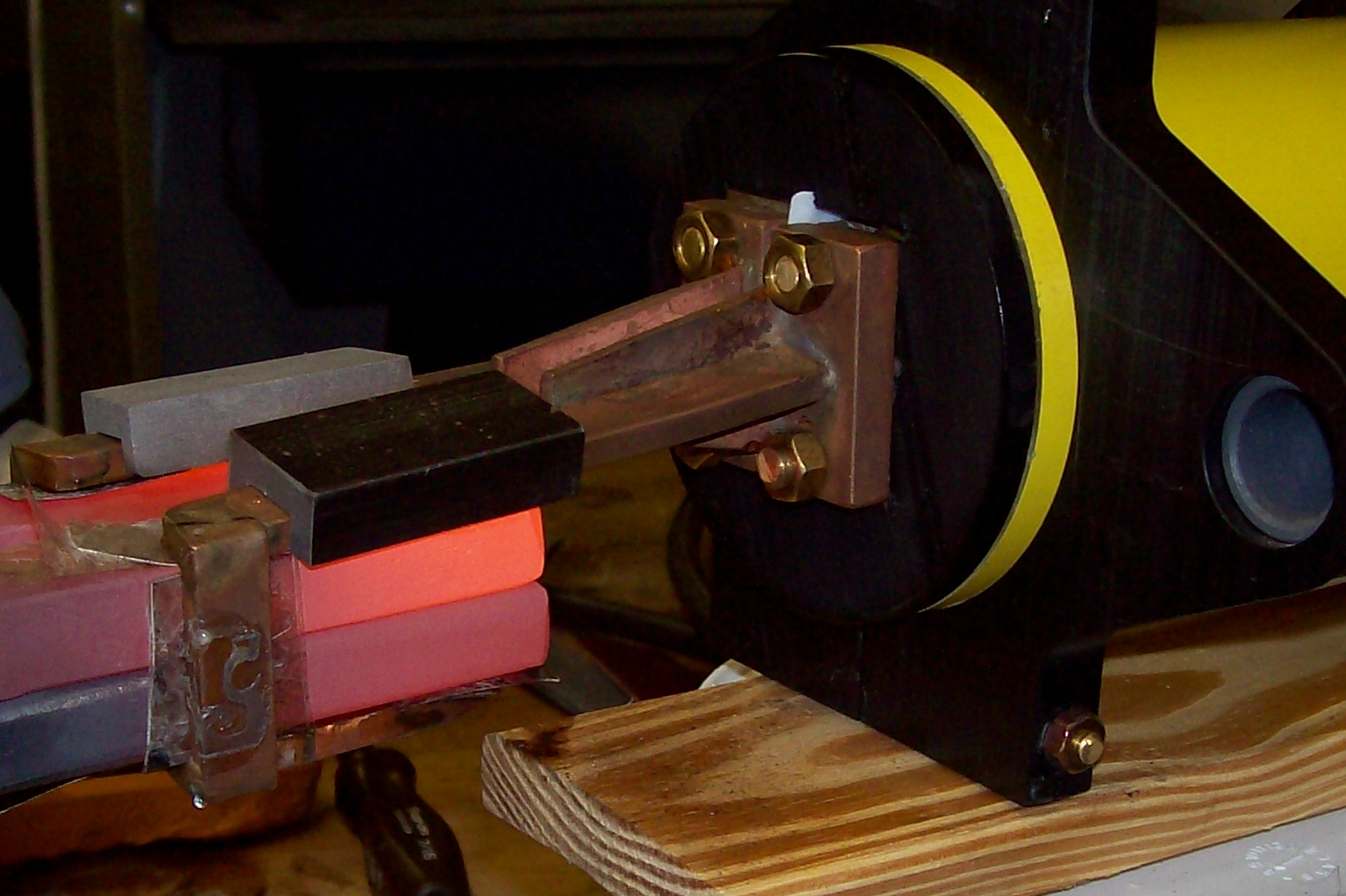 Hand unit can also be used for copper bus bar brazing
30 kW SPECIFICATIONS:
CONTINOUS OUTPUT POWER: 30 KW
MAXIMUM OUTPUT POWER: 35 KW
EFFICIENCY: 90%
SCR POWER REGULATION: 0-100%
FREQ. RANGE 20-40 kHz
VOLTAGE: 240/380/480/560 VAC 50/60 HZ 3 PHASE
HANDHELD HEATING HEAD: 6.5 KILOS
POWER CABLE TO HEATING HEAD: 5 M
COOLING CAPACITY: 18,000 BTU/Hr.
UNIT WEIGHT: 250 KILOS (dry)
MSI Automation | Designed and Manufactured in the USA